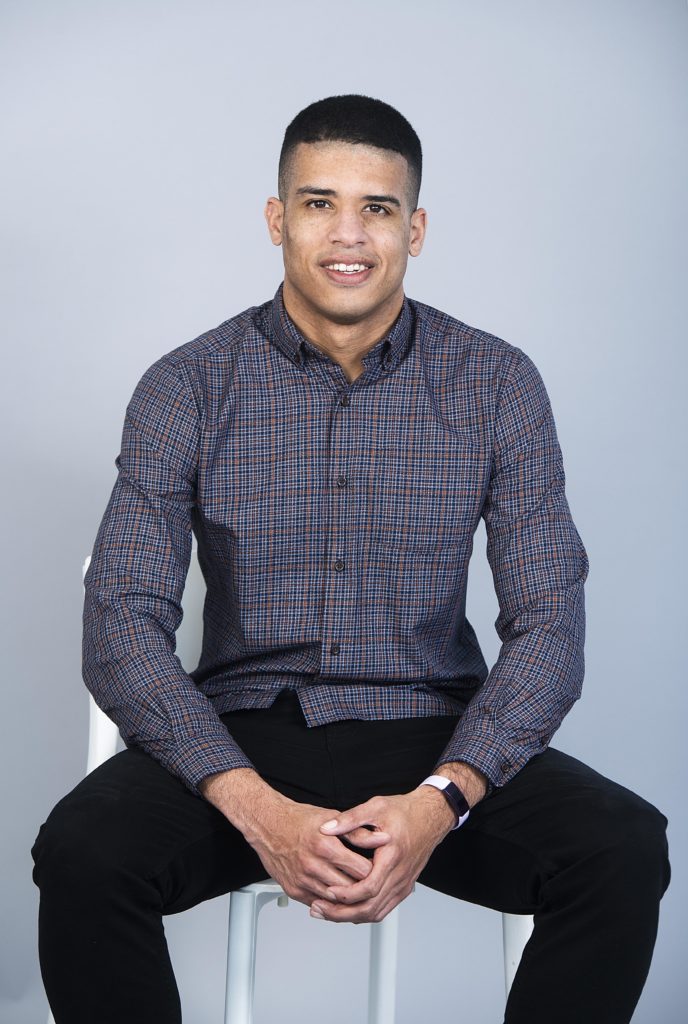 Who is Lee Chambers?
Lee Chambers is a British psychologist, entrepreneur, keynote speaker and radio host.
Born in Bolton in the United Kingdom, he is the founder of PhenomGames and Essentialise.
He has been interviewed by Vogue, The Guardian and Newsweek, and is known for being open and vulnerable about his mental health challenges, and learning to walk again.
His clients include Indeed.com, RBS, Gazprom, PwC, Reebok and TalkTalk.
He is trusted by publications including Medical News Today, the BBC and Healthline.
He is a Kavli Fellow of the National Academy of Sciences and was inducted into the Black Cultural Archives in 2022 for services to Health and Business. He is also a Marie Claire Future Shaper 2022 and Startups 100 Exceptional Founder.
Lee Chambers is a member of the ABP, the ICF and the ILM, and was featured as a black entrepreneur to watch by Yahoo.
He is currently involved in research with Lancaster University.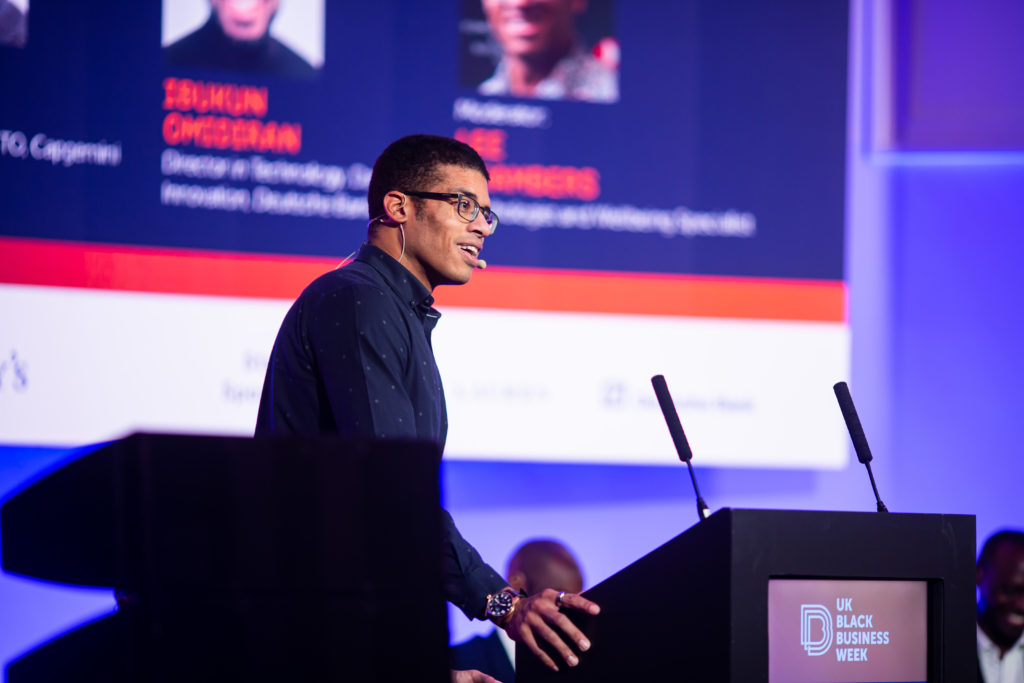 Lee Chambers – My Mission
I am, in many ways, a renegade of a business psychologist. I am not steeped in research, and I have spent my time trying to understand elements of human performance after losing the ability to walk.
This has taken me on a journey to attempt to influence our working environments, a place where we spend countless hours carrying out specific tasks. By using critical thinking about spaces, places, and how people interact with them, I have taken a deep interest in wellbeing and how it can be embedded strategically.
By using multidisciplinary theories to integrate regenerative practices into workplaces, my mission is to make where we work a place that energises us, rather than drains us.
Lee Chambers – My Experience
Losing my ability to walk changed my worldview completely, and propelled me on a journey to understand how we, as humans, can optimise our bodies and our minds.
I have worked in the Private Sector, the Public Sector and in Elite Sports. I have founded three businesses, two of which are still runnning today. I have a Level 4 or above qualification in:
Nutrition For Human Performance
Strength and Conditioning Coaching
Sleep Consultancy
Coaching and Mentoring
Leadership and Management

I blend these together with my lived experience to create a bespoke wellbeing solution for your organisation.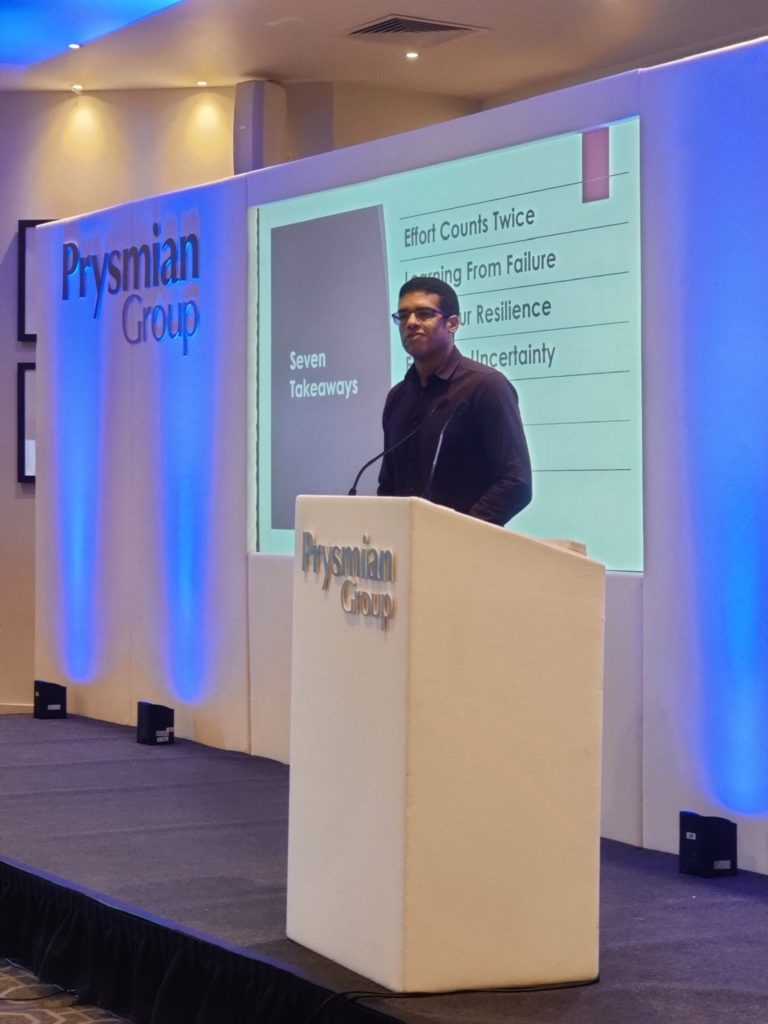 Lee Chambers – My Life
I live near Preston, Lancashire, in the Ribble Valley. When I'm not boosting employee wellbeing, I coach a disability football team, and I enjoy reading thought-provoking books and walking in nature.
As part of my social enterprise, I speak about the challenges I've faced and the obstacles I've overcome in colleges and schools.
I love travelling and immersing myself in different cultures. I have a passion for understanding complexity, which lead me to follow Formula One and have a keen interest in Neuroscience.
I enjoy a variety of music, from Classical to Coldplay, and always cherish the chance to eat good food with good friends.
Fun Facts
He has recorded over 100 podcasts, including episodes with Steven Bartlett, Josh Elledge and Shelley F. Knight.
Lee was featured in the Top 50 BAME Entrepreneurs Under 50, alongside Nitin Passi, Sonya Barlow, Eric Yuan and Rangan Chatterjee.
In addition, he has been recognised by Startups.co.uk alongside Anne Boden, Jamal Edwards, Leah Totton and Ben Francis. In 2020, he was highlighted as a black entrepreneur to watch along with Timothy Armoo of Fanbytes by Business Live.