Lee Chambers – Gallery
This is a gallery containing images of the British psychologist and entrepreneur Lee Chambers. These images chart his journey since the start of 2020, the launch of Essentiaise Workplace Wellbeing and the start of his media and campaign work.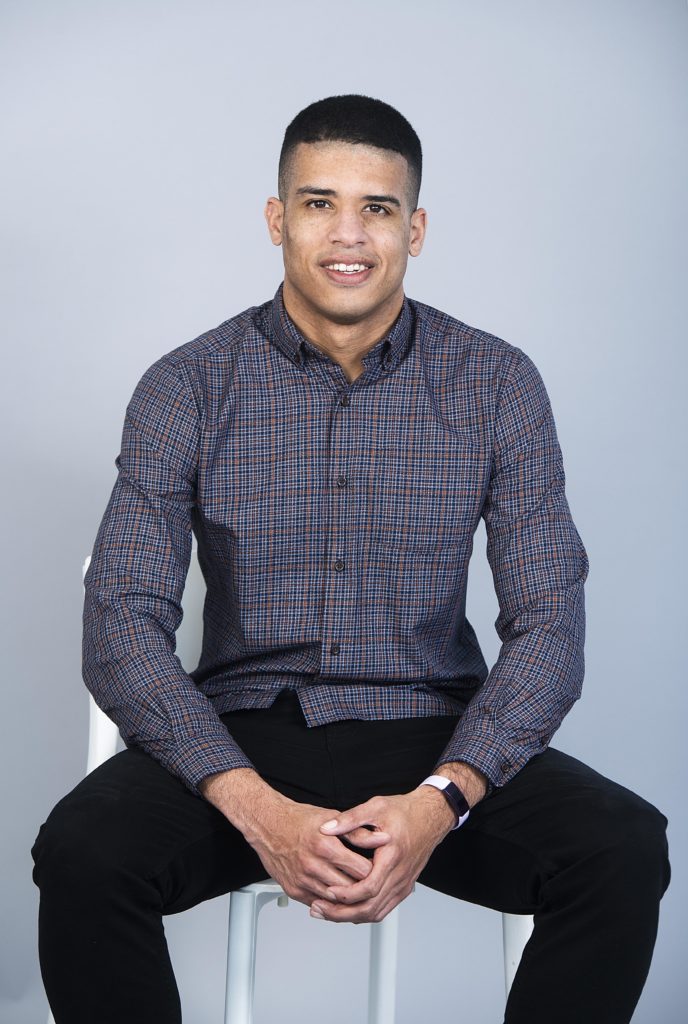 Lee Chambers – A Future Talent
Lee's journey has been one of adversity and challenge. But through mental health challenges, redundancy and losing the ability to walk, he is now on a mission to empower others to make a positive impact and reach their potential.
Since founding Essentialise Workplace Wellbeing, Lee and the company have been finalists in and won a number of awards. These pictures show the journey in a visual format.
Lee has spoken in the media about a variety of issues he is passionate about, and these include diversity and inclusion, and wellbeing in the workplace.
He is comfortable behind the camera, and finds he is able to simplify challenging concepts, making them easy to understand and more accessible. This has meant he has become increasingly in demand for both television, radio and print media.
Lee has also featured in a variety of brand campaigns as both an expert and a case study. With a breath of knowledge across psychology and wellbeing, and an engaging inspiring personal journey, he is currently working with a range of well known brands to add authority and human interest to their marketing. He is driven by his values and alignment with these are important for all his PR and partnerships.